Taking great care of clients is our central mission. Our team of financial professionals leverages our core strengths of active investment management and ongoing financial planning to serve your investment and financial needs. We help you prepare for and navigate through today's rapidly changing world. We work with you to assess your financial situation, goals and dreams.
As your needs evolve, we provide ongoing financial assistance that could range from retirement plan design to advanced estate planning. Our seasoned portfolio management team combines fundamental and technical analysis with an active investment philosophy to create and manage an individualized, tax-efficient portfolio for your wealth management needs.
Investment Management Services begins with an initial interview during which you are asked data-gathering questions by Clearview Managing Partners. This will help to determine your individual needs, goals and objectives, investments, investment time horizons and risk tolerance. Clearview pairs two Partners with you in this process so we can be thorough in our understanding of the situation. We then produce investment strategies, which may include planning for long-range goals (i.e. retirement funding), short-term goals (i.e. cash needs) or other investment plans. A Clearview Partner can implement the investment strategy recommendations that you choose, including portfolio management services on a discretionary basis.
Raymond M. Lombardo, CIMA
Ray is one of the Managing Partners and the Chief Executive Officer at Clearview Investment Partners, LLC. Before joining Clearview Ray worked at UBS Financial Services (formerly PaineWebber) for 21 years. He holds a Bachelor of Science Degree from California Polytechnic University, Pomona, in Finance, Real Estate and Law. Ray is also a member of the Investment Management Consultants Association (IMCA) and holds his Certified Investment Management Analyst (CIMA) certification. He lives in Costa Mesa with his wife Christine and their daughter Nicole. Together they enjoy beach activities, cooking, music and art.
Contact Ray: ray@cviewip.com or by form
Kevin B. Arnold
Kevin has been involved in the investment management industry in Southern California for over 28 years. He serves as the firm's Chief Financial Officer and is responsible for coordinating research activities in the Municipal and Fixed Income arena.  Before becoming a Managing Partner with Clearview Investment Partners, LLC, in Newport Beach, Kevin spent 11 years with UBS Financial Services as Vice President-Investments. Kevin holds a Bachelor of Business Arts in Finance from the University of Texas. He is very actively involved with the community and is a past President of the Huntington Beach chapter of Rotary International. Kevin lives with his wife, Gayle, their daughter, Katie and son, Trevor. Kevin's hobbies include surfing, skiing, hiking and keeping up with his children's various activities.
Contact Kevin: kevin@cviewip.com or by form
Alan A. Flores
Alan has worked as a Financial Consultant since 1993. Prior to opening the doors of Clearview Investment Partners, LLC in Newport Beach in May of 2009 as a Managing Partner, Alan spent the previous 15 years with Wall Street firms including UBS Financial Services, AG Edwards and Smith Barney. Alan earned his Bachelor of Arts Degree from the University of California, Irvine, in Political Science. As Clearview's Chief Investment Officer Alan's best idea yet was to create Clearview Investment Partners."I was told that you might have two or three golden opportunities in a lifetime, Clearview is definitely one of those. To be fair, the Partners share investment ideas so it is not any one person's sole charge to have a crystal ball." As part of our commitment to the investing process, strategic vision and careful planning are a must, followed closely by thoughtful measurement of our progress.  Alan has also been active in his community, serving on the Board of Directors for the UCI Alumni Association from 1997-2002 and currently sits on the Independent Finance Audit Committee for the Association. Alan lives in Newport Beach with his wife Sandi, daughter Lauren and sons, Sean and Jack.  He maintains a very active lifestyle including gym workouts, beach runs, bike rides and all activities to support his passion for surfing.
Contact Alan: alan@cviewip.com or by form

Kenneth G. Hobbs III
Ken has worked as a Financial/Insurance Consultant/Advisor for over 35 years.  Beginning in 1982, Ken worked for over ten years at Association Administrators and Consultants, Inc. helping to market, administer and manage a number of architectural and design engineering association group health, workers' compensation and professional liability insurance plans across the country. He began his investment management career at Dean Witter in 1996 before moving over to UBS Paine Weber in 2001 where he learned and developed his financial market technical analytical skills.  As one of the Managing Partners of Clearview Investment Partners, Ken is the Chief Operating and Compliance Manager and is instrumental in keeping the firm abreast of SEC rules and regulations.  Though he enjoys golf, in 2010 Ken began spending much of his "free" time being involved at his church parish which eventually led to his ordination as a deacon in the Diocese of Orange in 2018.  He is currently assigned to St. Timothy Catholic Church in Laguna Niguel.
Contact Ken:  ken@cviewip.com or by form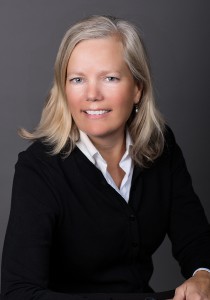 Rhondi Sandblom
Rhondi joined Clearview in October, 2012 with a wealth of experience in operations management having worked in prior capacities in financial services and the construction industry.  A native New Englander from New Hampshire, she now lives in Laguna Niguel where she raised her two sons, Derek a pilot in the Air Force in Destin, FL and Jake, a Producer at HereNow in Portland, OR.  She spends her free time visiting her sons, exercising, reading and enjoying all that Southern California has to offer.
Contact Rhondi:  rhondi@cviewip.com or by form